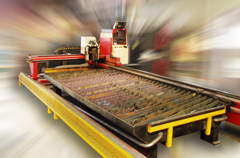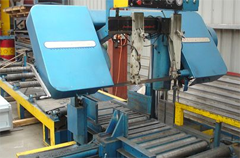 Our Engineering Division is where it all began over 60 years ago.
At Oberon Engineering we can cut it, drill it, bend it, weld it and fabricate it to your requirements - from custom toolboxes to trailer modifications, horse float repairs, fork-lift tip-bins, plasma and oxycutting, guillotining, cut-to-size sheets, pipes and angles and custom fabrication to your drawings/specs, or, our expert staff can prepare technical drawings to your requirements.
• Plasma cutting: 3mm - 32mm
• Oxy cutting: 32mm - 200mm
Our Engineering Division is also where you come for steel.
We sell RHS pipe, angle, flats and more - and if we don't happen to have what you need in stock, we can get it for you, at the right price. And If it's advice you need, then you need go no further than Oberon Engineering. With over 60 years experience behind us, there's not a lot we don't know how to do.
Whatever your needs, chances are we've got the materials, the equipment, the skills and the know-how to meet your requirements. In short, Oberon Engineering is your one-stop, local engineering expert.
Before you go anywhere else, contact us to discuss your next project.